Next week is Vacation Bible School, so this week is prep week.

I've once again been assigned to the chaotic Wii room of doom. We usually just decorate by printing out video game art off the internet but this year I wanted to do something different.

My plan is to do my own artwork, recreating classic video game scenes.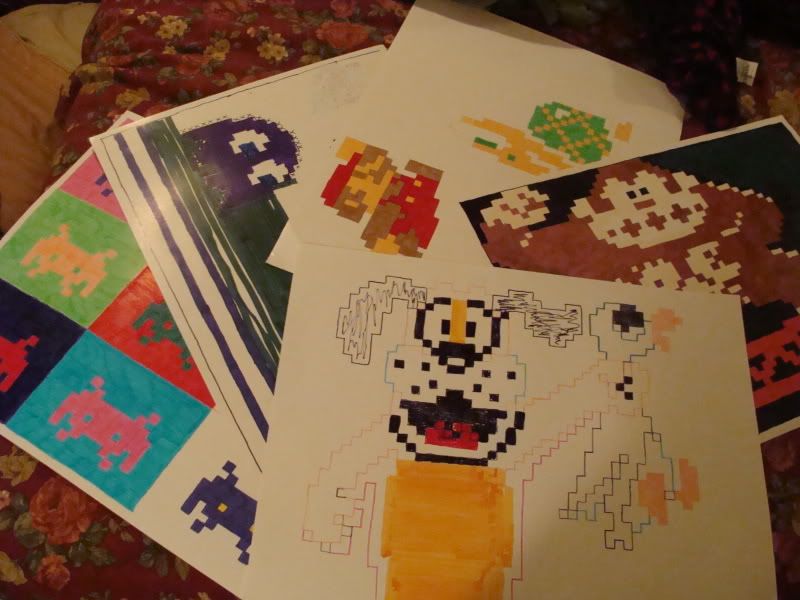 I'm hoping to do 9 posters, so far I've got 5 started. I have until Monday to get them done.

Let me know if anyone has any suggestions on what games should appear on the last 4 posters. I'll post the finished artwork next week.